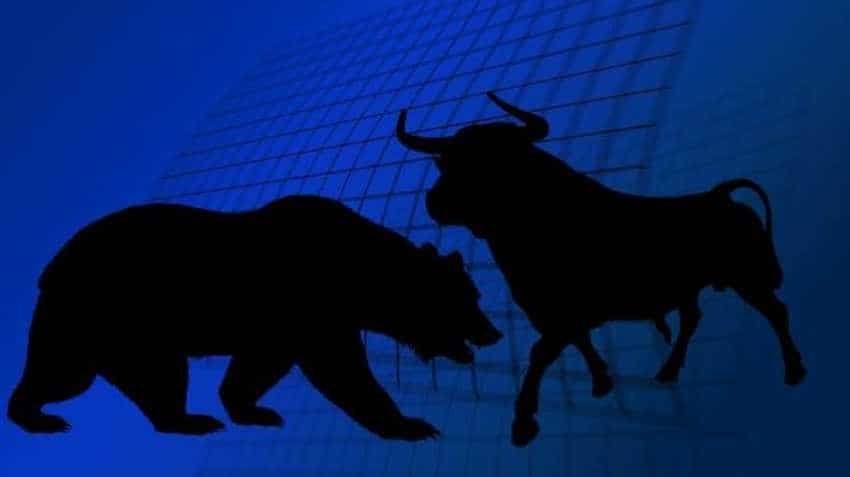 Indian equity market has witnessed choppy weeks after the announcement of Budget 2019. Key benchmarks  Sensex and Nifty 50 have declined for the third straight week. The continuous selling spree from FIIs, weak quarterly results, US-China trade tensions, liquidity crises among banking and NBFCs, late monsoon have been some of the major triggers for the markets, contributing to a choppy season so far.
Despite hitting an all time highs in February this year, markets have drastically turned down chapters with losing over 5%-6% wealth in just six months. The Budget 2019 announced to increase income-tax surcharge on the super-rich, which would also include non-corporate foreign entities. After the decision, FIIs have sold a net of $1.2 billion of Indian equity shares so far in July; driving markets downwards.
Siddhartha Khemka, Head – retail research MOFSL told Zee Business Online, "The muted earnings for the first quarter of current fiscal, poor rainfall and unfriendly budget along with concerns over geo-political issues and global slowdown dented the overall sentiments."
The IMF on Tuesday projected a slower growth rate for India in 2019 and 2020, revising its growth estimates downward by 0.3 per cent for both the years, saying India's GDP will now grow at 7 and 7.2 per cent, respectively, reflecting a weaker-than-expected outlook for domestic demand.
"Lack of any stimulus package from Govt to spur consumption slowdown and no concrete steps being taken by the government to address liquidity crunch have also pulled markets down. This is besides the possibility of Trade War causing global slowdown and money moving towards precious metals like Gold, "said Rajiv Singh, CEO, Karvy Stock Broking.
"Going forward, markets would keep an eye on the ECB and Fed monetary policy which will be held this month. Besides, macroeconomic data, trend in global markets, progress of monsoon, and result of various companies would continue to drive market trend. Even, crude oil prices and rupee movement amid trade tension between US- China and US-Iran conflict would keep markets volatile," explained Khemka.
"We advise keeping close watch on earnings and global markets for further cues. Nifty may extend this rebound ahead also but upside also seems capped. On sectoral front, select private banks, financials and infra stocks are showing resilience and likely to do well while metal, realty and IT may continue to trade mixed. We advise keeping extra caution in stock selection and focusing more on risk management aspects," said Ajit Mishra Vice President, Research, Religare Broking.
Though market ended its six-day losing streak in Friday's trading session amid high volatility on the first day of August series. The sectors like banking, automobile, energy are going to be watchful. Also the markets would pick up cues from the ECB and Fed policy stance, till which pressure is likely to continue on street.
["source=zeebiz"]