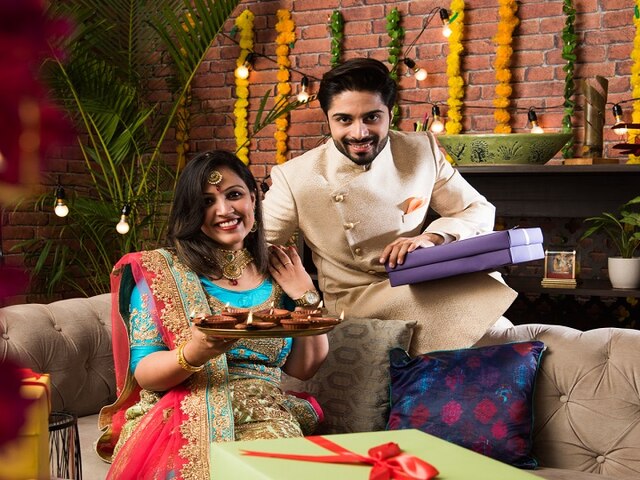 The festive season brings with it exciting discounts and offers whether you're looking to shop for appliances, cars or other expensive products. Fortunately, financial institutions offer personal loans at special interest rates to help you celebrate Diwali in style while staying within your budget. With such a personal loan, you can fund anything, from home renovation to big-ticket purchases such as a top-end SUV or a dazzling Diwali party. But before you get started, it's important to understand how to get financing via such a loan.
Take a look at these 5 steps to secure finance with greater ease.
Scout for festive instant personal loan deals
Many financial institutions offer instant personal loans at subsidised interest rates during festive periods. Therefore, before approaching a lender, research loans available in the market and the festive offers up for grabs, if any. By doing so, you can enjoy significant interest savings and use the loan's handy features to efficiently meet festive season expenses.
Qualify by meeting the eligibility criteria set by the lender
Once you shortlist a lender, check the personal loan eligibility terms as you must meet them in order to qualify for the loan. In the case of festive expenses, you need instant access to finances in order to make arrangements on time, so, consider a lender that has simple eligibility terms. For instance, with Bajaj Finserv you can qualify for a Personal Loan by meeting the following eligibility criteria:
You must be a resident Indian citizen aged between 23 and 55 years
You must be a salaried employee working with an MNC, public or private sector organisation
You must earn a minimum monthly income based on your city of residence
You can also use a personal loan eligibility calculator to immediately determine whether you're a good candidate for a personal loan or not.
Gather the required documents to hasten approval
Once you meet the eligibility terms, gather the personal loan documents you need to furnish in order to complete your application. To get instant approval and fast disbursal of funds, apply with a lender that requires minimal paperwork. With Bajaj Finserv you only have to submit the following documents.
Proof of Identity: – Passport / Driving License / Voters ID / Aadhar Card / PAN Card (Any one) Employee ID card
Proof of Residence: – Leave and License Agreement / Utility Bill (not more than 3 months old) / Passport (Anyone).
Last 2 months' salary slips
Last 3 month's bank statements of your salary account
Submitting these documents in a single go hastens approval and disbursal. In fact, with Bajaj Finserv, you can expect approval within minutes and disbursal of funds within 24 hours of approval.
Visit the lender's branch or submit an online application form
Once you meet the eligibility terms and have the required documents handy, you can initiate the application process in two ways. You can either apply for a personal loan by visiting a branch closest to you, or do so online. For the former, get in touch with a representative at the branch, and fill out and submit an application form to avail a personal loan. Apply online from the comfort of your home or office, on the other hand, if you wish to avoid long queues.
Check your pre-approved offer to access instant finance
Alternatively, you can also apply using an instant personal loan deal that's tailored to meet your needs. Such deals are called pre-approved offers and are designed keeping your credit, personal, and financial profile in mind. The best part about applying for a pre-approved offer is that you the application and approval process is much simpler. To apply via this method, check your pre-approved offer by submitting simple details like your name and contact number and select the loan offer presented to you.
Once you apply using a Bajaj Finserv pre-approved offer, you can benefit from one-step, hassle-free approval and access a hefty sanction of up to Rs.25 lakh almost instantly. For easy repayment, you can check your EMIs using a loan EMI calculator, and accordingly pick a tenor ranging from 12 to 60 months.
So, instead of compromising on the festive celebrations that you have in mind, apply for personal loan and plan a flamboyant Diwali right away.
["source=abplive"]